If you have recently lost important files or data from your iOS Smartphone by accidentally deleting them, by a system update or a failed jailbreak, you are probably looking for how to recover data from an iPhone.
There are several options on the Internet to have these files back. However, iOS devices have serious compatibility problems, some programs only work for certain versions of the system. Others are paid and only work on computers with Mac OS.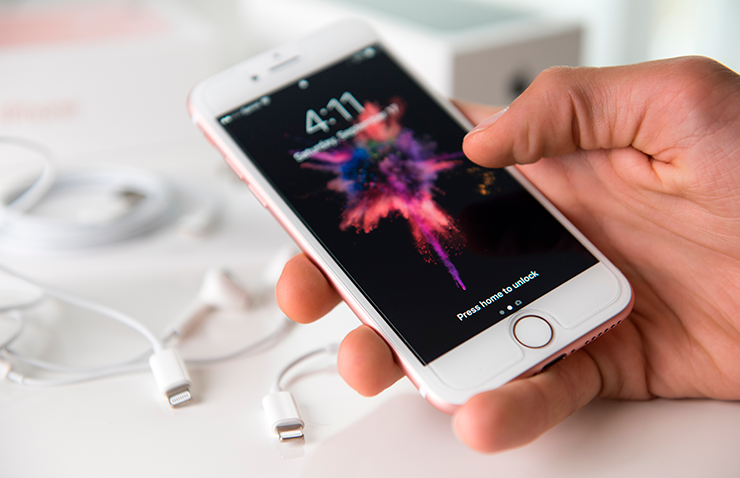 The backup copies that Apple makes of your devices are completely closed. If we have made an iTunes backup of our iPhone, it is very difficult to recover the information inside.
The same happens if we mistakenly delete some photo or file from the iPhone, recovering it is not an easy task and it can cost us a lot or be impossible.
For these reasons today we bring you one of the best options to recover data, contacts or WhatsApp messages that you may have deleted from your iPhone.
This is Gihosoft iPhone Data Recovery, a very complete program in which more than 30 software professionals have worked so that you can recover what you have deleted from your iPhone.
We have searched the Internet for some alternatives to recover your lost files from an iPhone, iPad or iPod, and we have found this so interesting tool that allows you to recover almost all types of files, even if your device was stolen or damaged, thanks to the fact that allows access to iTunes and iCloud backups. Best of all, it works on both Windows and Mac. It's free and very easy to use.
What is Gihosoft iPhone data recovery?
Gihosoft iPhone Data Recovery Free that allows you to recover more than 12 types of files, including WhatsApp conversations, text messages, call history, contacts, notes, calendars, reminders, images, videos, audio, etc.
It has support for all versions of iPhone, iPad and iPod. And it has versions for Windows and Mac. It is an excellent option if you have lost your files accidentally or you want to recover important information after a system failure.
How Gihosoft iPhone Data Recovery works
The operation of this application is very simple, you really should not do anything, you just have to let the application find the information on your device or in your backup.
We will explain step by step how to recover those deleted WhatsApp messages or that contact that you did not drink to eliminate.
This is all that will allow us to recover:
More than 12 different types of files, including contacts, SMS, photos, WhatsApp, Viber, notes, etc.
Restore lost data from an iOS device directly or from iTunes and iCloud backups.
Recover lost iPhone data due to an update, Jailbreak, accidental deletion or loss or breakage of the device.
Supports the latest Apple devices whether iPhone, iPad or iPod Touch
The first thing you should do is download the Gihosoft iPhone Data Recovery program on your PC or Mac, it has a completely free version that will allow you to recover a lot of data. Although for a full recovery they have a Pro version.
When you download Gihosoft iPhone Data Recovery, you just have to choose the version between Mac and Windows. Once the download is complete, we install it on our computer like any other program.
When starting Gihosoft iPhone Data Recovery the first thing that will tell us is if we want to update to the Pro version, we can try and recover many data for free. But if you are interested you can acquire a license from there.
Steps to recover data on the iPhone using this tool
Now we see a complete list with all the files that Gihosoft is able to recover. We have three important sections: images, calls and messages and others. There we must select what it is that we want to recover if only the photos are then we mark the rest of the options.
Once we have selected the data that we want Gihosoft to recover, click on Next and we will have three options to recover. If we connect a device, the program will analyze our device and recover the deleted data.
But we also have the option to recover them from a copy of iTunes or iCloud. This is ideal since it is possible that we have an old copy saved in which the deleted files are located. We can even import the copies manually.
If we select a backup of iTunes, it will scan our computer and the ones that it has found will appear. If we do it with a copy of iCloud, we must enter our login information.
Now we just have to press and wait for the application to scan our device or copy. It is not a quick process because, especially if it is photos, it is heavy files and it will take time.
Once the process is finished Gihosoft will ask us where we want to save the files that it has recovered. For example with the recovered notes, we will have several formats so that we can open them without a problem.
We hope we have left the process completely clear and that it will be useful to keep all those files that we do not want to lose and keep safe.
Do not forget to share this post with those who may be interested. See you soon!