To create the online store I have basically used a couple of tools, on the one hand, Shopify and on the other Oberlo chrome extension.
From time to time, I like to do experiments. As I have said several times, the best way to learn is by practicing and trying new things. Sometimes it will work for you and other times you will be able to take ideas to put into practice in other projects.
A few months ago I decided to create a dropshipping store in the shortest time possible and see if it was feasible to get something bill with it.
So in this post, I'll explain how to create an online dropshipping store and conclusions of my experiment.
But before we get into the matter, we go through the basic terms in case you do not know them.
What is dropshipping?
Dropshipping is a model that allows you to sell products that you do not have in stock. Once the customer places the order in your online store, we forward the order to the supplier and it is he who is responsible for sending it to the customer.
In the United States, it is a very mature model. There are online stores billing millions of dollars using this system. In many countries, there is still a lot of work ahead, although there are already some powerful suppliers like Grutinet that allow you to sell by dropshipping a lot of different products.
Advantages of doing dropshipping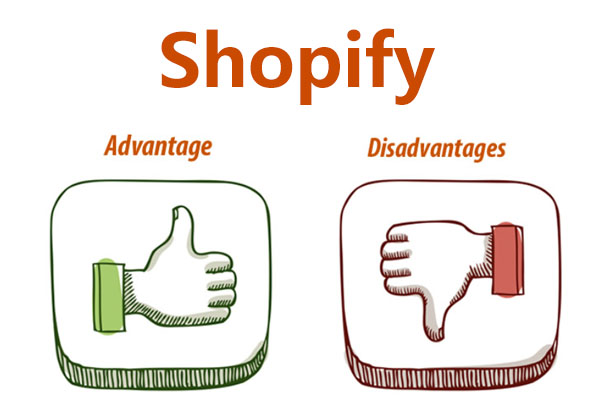 You can start an e-commerce project with little investment
Do not have to manage stock and therefore do not need a warehouse
You only pay the provider for what you sell.
Can easily rotate products and see what works best, without the need to invest in merchandise.
Less risk
Disadvantages of doing dropshipping
You must have a direct connection with the availability of products from the provider at any time, or you will have many problems
The margins with which you work are usually reduced
Everything the provider does wrong will be your responsibility. Remember that they are buying in your store.
If you choose a provider that is not serious, you can skip and make shipments using your brand image.
If normally incidents arise in the shipments having a third player by means of complicating matters a bit more.
Well, once I have seen the basic points to know what the dropshipping is about, I will explain the experiment to you.
Creating an online dropshipping store with Shopify + Oberlo chrome extension + Aliexpress
For these tests that I sometimes do, what interests me is that I can implement them in a short time. For create the online story used how it could not be otherwise Shopify. I'm not going to entertain on how to create the online store since you have in this blog as a great guide on how to create step by step an online shop with Shopify.
For this dropshipping shop I wanted to do the test using a supplier to Aliexpres.
The next step I needed was to connect my online store with Aliexpress in order to automate the whole system. Both the search for products and creation of tokens and automate orders to this platform. Oberlo chrome extension is the best for these tasks.
Oberlo chrome extension is the best app to create a dropshipping store with Shopify. You will install it in less than a minute in your Shopify store and it will allow you to do in a few clicks what I have told you in the previous paragraph.
How to install Oberlo chrome extension in Shopify?

Well in less than 1 minute, since installing apps in shopify is a piece of cake. Let's go.
The first thing to do is to enter the apps section in our online store. In my panel, you can see that I already have the Oberlo chrome extension app installed. What you have to do is click on one of the two buttons that appear to visit the Shopify app store.
Once inside the Shopify app store, you have to go to the search engine and insert the word Oberlo chrome extension.
The application will appear and the only thing left for you to do is give "Get," follow some steps and Oberlo chrome extension application installed.
If everything has gone well in the apps section, Oberlo chrome extension will appear.
How does Oberlo chrome extension work?
Let's see how this Oberlo chrome extension works, but first I'm going to recommend that you install the Oberlo chrome extension extension for Chrome.
This what will allow you is that when you enter Aliexpress you can transfer with a simple click the products to the Oberlo chrome extension app and from there make the modifications you want. Once you have it to your liking you can transfer the product files to your Shopify online store.
Imagine that you want to create a survival kits store. You go to aliexpress and search.
We can filter by price, valuation, relevance, etc … I like to filter by best-selling products, and then I look at opinions.
With the extension of chrome passing the mouse through the product tab you will see an icon with which you can transfer that product to Oberlo chrome extension with just one click. If you look at the top of the product put packet. That is the type of shipping available. Unfortunately this type of shipment is available for USA and some other countries, but not for many other countries. Later I will talk about him.
To enter Oberlo chrome extension's panel we have to go inside Shopify to the apps section and click on Oberlo chrome extension's.
Once inside Oberlo chrome extension's panel, we can configure several things.
If you enter the "my products" section, you will see all the products that you have transferred to your Shopify online store, and you can manage them.
In terms of automation, there are two very important issues that Oberlo chrome extension does.
Automatic updates of inventory and price. Oberlo chrome extension constantly updates the price of products and stock levels. So you will not sell a product that is out of stock or above its sale price.
When you enter an order, you can manage it automatically. To send a product to your customer, click on "Order all Products" and confirm the order on AliExpress. Everything else is automatically filled in by Oberlo chrome extension.
I recommend that in the notes of the order to Aliexpres you put that you are Dropshipper so that they do not send any type of publicity that is not yours to the client.
The online shop created and connected with Oberlo, Bulldog fanatics was born
You already know that I am extremely heavy and repetitive with the theme that you focus on a specific niche market. In this case, within the pet industry, I focused on products for lovers of bulldogs. And you will ask, Jaime, why did he give you for this sector? Well, mainly because I had a beautiful English Bulldog, Duna (which we missed so much at home) and I found it interesting because I know the race.
If the experiment worked it would be more or less simple to generate community. In just over a week, I got more than a thousand fans on the facebook page. In addition, people posted pictures of their dogs on the page, which made the content more enriching.
The design of the web was as simple as possible. I did not take more than two hours to create the online store, configure Oberlo chrome extension and import the product cards. The result was this.
Performing tests to see if this made sense
As always, I try to be as transparent as I can in the blog. Before starting the experiment, I did not have too many expectations in terms of earning a single dollar with this. Just that you're a boring couple of hours, you're a bit of a geek, and you get to throw yourself to create this. What's up, each one of us has our defects.
Basically, I saw a big problem, and it's the logistics. If you live in the United States and some other countries, there is the possibility of sending by ePacket. This usually makes the shipment take about 12 days, plus you have the option to track the shipment.
That is to say that the shipment takes about 6 weeks, even more. I did the test before opening the store and ordered two products from different suppliers. And exactly, at 6 weeks I had my products. As you can imagine, this is not sustainable.
If I already manage the logistics in the USA is to drink, I do not want to think about managing shipments from China two months away. I was thinking of hordes of clients with torches coming to look for me because their order took a long time to arrive.
Usually, people do not read, and no matter how much you tell your store what it will take to get the shipment I am sure that the incidents would appear everywhere. And those who do read, I do not think they were willing to wait almost two months for your product to arrive. For that, you must have a very special product or hard to find
Conclusion of the dropshipping experiment with oberlo
Seen the tests performed, the store finally did not go to production. This type of project makes sense if you throw it in English for the American public and you can benefit from sending it with ePacket. That is, you should be able to give good attention in English in case problems arise (there will be)
With the appearance of Aliexpress square with warehouse in some European countries and delivery of 2 to 5 days, it would be nice if Oberlo chrome extension could connect with these products (although still few) to be able to benefit from very reasonable delivery times, but at the moment it is not possible.
I sent an email to Oberlo chrome extension's team, to see what they tell me. If you respond with something relevant, I will update the post, so you are informed.
Update 1: Aliexpress Plaza products with Oberlo chrome extension can now be added. So this option is more interesting since the delivery time is between 2 and 5 days. The problem is that prices are not so competitive.
Update 2: In the end, if I have launched a Petlovers Products project with my friend Jordi, directed to the United States, Canada and Australia market. You can read how I explain the launch in this number 17 of the #ecommpills. A newsletter I publish every Sunday about e-commerce pills, Shopify, and news from the sector. I recommend you subscribe.
Well, up to here the post. I hope you found it interesting. If you liked sharing it as if there was not a tomorrow. I'd wait for you in the comments too!