The Wii error code 51330 is related to not getting a good connection between the router because of interference from a device like the router.
Summary of Wii error code 51330
Wii error code 51330 occurs when some malfunctions of your router. Because of this Wii error code 51330, you do not have the ability to access the Internet. This reason may occur for several factors, but the most frequent of them is a change or incorrect password entry for your Wii console's wireless connection.
Also, it is possible to change the type of protection from WEP to WPA and misconfigure them.
Another possible cause of the problem may be the settings of the built-in Firewall or the settings of the MAC filter. In this case, your router does not allow your connection to the network or blocks access.
Solutions for Wii error code 51330
The correction of this Wii error code 51330 depends on the specifics of the situation. The causes of the Wii error code 51330 are very different, as mentioned above. It all depends on the type of your router. As a result, this article will cover most of the solutions to this problem.
If you made any changes related to the encryption or security of your router, then make sure that these settings match the settings on your Wii console.
Another common reason for this problem is the wrong input of WEP or WPA keys. So make sure you enter them correctly.
Check your router for MAC filtering. If you find this in enable status, put your MAC address on exceptions, or simply turn off this MAC filtering function.
Go to the Wii settings and try to set the IP address and DNS address yourself. Sometimes this data stays there incorrectly as an automatic process.
If manual configuration did not help you, then open the Command Prompt and enter the following command:
IPCONFIG / ALL
EXIT

Now turn off and restart your router and check if the Wii error code 51330 51330 disappeared.
Disable Firewall Protection. Sometimes this problem occurs when your Firewall temporarily blocks access to the Internet.
Set the default IP address settings. This works if your provider has changed the address.
Try changing the broadcast channel of the router from 1 to 11. Also, change the browser mode from G to Mixed.
Try updating the firmware of your WiFi router to the latest version.
Disable your modem or router. Wait a minute, Reconnect it.
Here is a video on how to fix Wii error code 51330:
https://youtu.be/LyfskRr-4Jc
How To Play Games With Wii And Gamecube On Pc?
Have you ever had a desire to play games from the Wii and GameCube consoles on your computer? To your happiness, for this task, you can use an emulator called Dolphin.
Dolphin is a Wii and GameCube emulator that can run and work with most games from the libraries of these consoles. The emulator itself, which is interesting, is an open source software, so you can easily download it to your computer from any trusted source.
Dolphin can run many games with Wii and GameCube in 1080p with pretty good performance on most of the less new machines. However, if you are the owner of an old and rather weak computer, then you should not worry, since you can definitely run the games you need, at least in the original console quality.
Installing Dolphin is extremely simple and, among other things, you can even record games using this emulator for the Wii console itself, if you so wish. Of course, the function is extremely niche – and very few people will do it – but still, it is nice that it is available.
Why Dolphin is better than the original Wii
Why do you need to download a console emulator on your computer that you already have? Well, let's quickly go through a few quite convincing points.
If you have a good computer, you can unscrew the graphical settings of old toys to the limit. In fact, even games with a GameCube whose resolution corresponds to 480p and an aspect ratio of 3: 4 can be scaled to 720p or even to 4K if you so wish. Hacks in the emulator will allow you to run games at 60FPS to improve your experience.
It will store all your games in one place and will run extremely fast compared to when they are launching on the console. Some moments in games you can accelerate several times by pressing the selected button on the keyboard (by default – TAB) – the function is extremely useful during large screen savers or various game menus.
With a Dolphin emulator, you can use any controller you want, for example, from an Xbox 360 or PS3 – even a mouse keyboard. Among other things, you can also use real controllers with GameCube and Wii, but for this, you need to buy certain USB adapters.
If you do not have a computer running Windows, you can use Dolphin versions for computers on Mac OS or Linux.
As you can see, the Dolphin emulator has extremely positive aspects and useful functions, but it also has some problems. There are still some games in the Dolphin library that are emulated extremely lousy and have a massive number of different bugs.
So, you may not be able to play your favorite game on the Wii or GameCube in an improved form, but the chance to find one is extremely small.
How to legally get games with the GameCube and Wii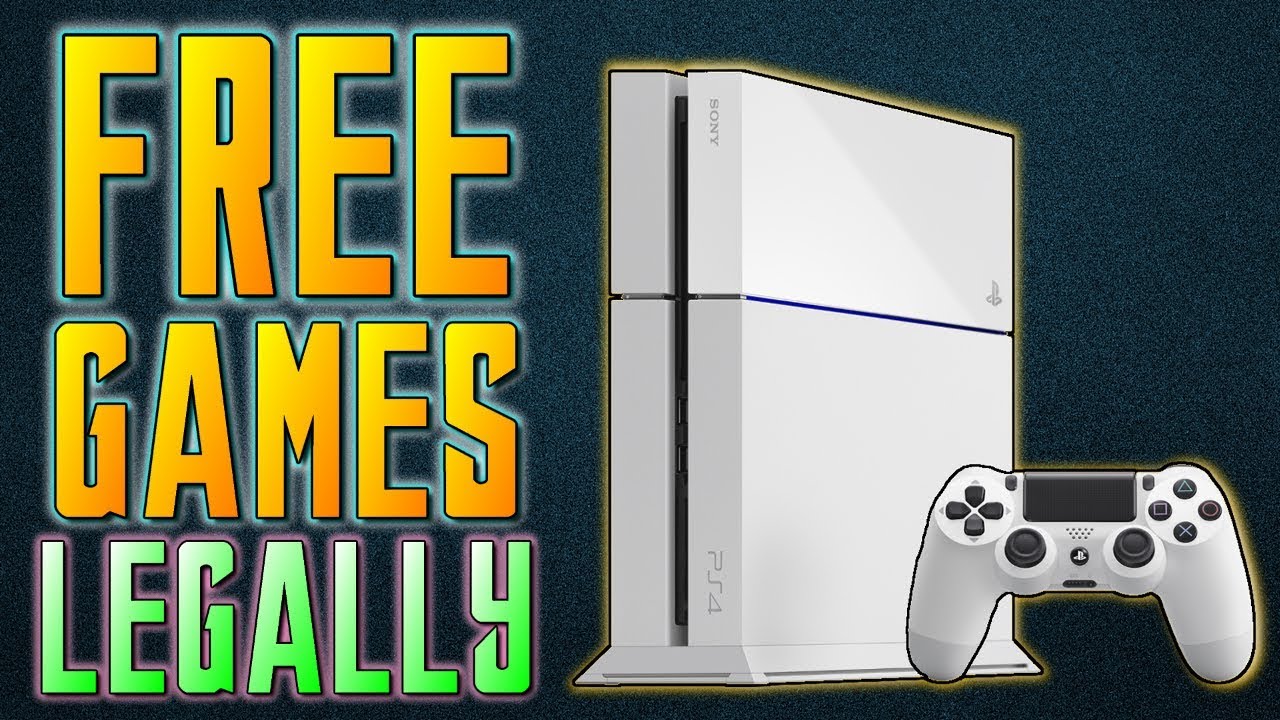 Emulators are often used to access pirated copies of various games. However, you can get a legal copy of the game on your Dolphin computer thanks to the Wii console itself. This process is a bit complicated, as you will have to install the so-called Homebrew channel on your Wii.
You can turn your old console into a real DVD player, and it can run emulators and install games on a hard disk that can be connected to your computer to use with Dolphin.
If you are interested in this opportunity – and you have a real Wii – first install Homebrew and USB Loader GX on the console. It is worth noting that the process of installing them can take a fair amount of time, depending on the version of the system on the console.
Once the installation is complete, you can use USB Loader GX to burn your games from disk to hard drive. Recording each game can take approximately one hour, and the size will be from 1 to 5 gigabytes. Nevertheless, dual-layer discs, for example, Super Smash Bros: Brawl, can weigh about 8 gigabytes.
How to get the best performance on Dolphin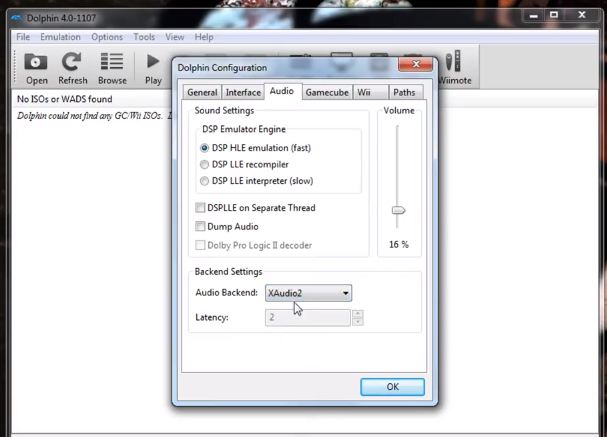 Of course, you will need to allocate a sufficient amount of system resources for the work of the emulator and the launch of the game you need. In fact, the emulator will generally work only on those machines that are several times higher than the iron performance of the consoles themselves. Alternatively, even more.
For example, if you take a computer equivalent to the Wii console, it will not be able to emulate its games accurately, since it will not be sufficiently productive.
However, modern computers – and not very modern ones – have long gone beyond the desired performance to emulate the Wii and GameCube, so you probably have nothing to worry about, and you can play games, at least in the original resolution and frame rate.
If you own an average office computer, choose the 480p resolution for best performance. If you even have a budget gaming computer – calmly choose a 1080p resolution or even 4K. Believe me, and you do not need to have a powerful computer to run games from the Wii or GameCube.
Before you try to start some game on the Dolphin emulator, you will need to go into the Graphics settings and delve into them to get the best picture and speed of the games.
Are common
In this tab, you can choose your graphics accelerator, your full-screen resolution, aspect ratio, and several other equally useful options. The aspect ratio is one of the most important options, since most GameCube games work in 4: 3, but some games developers with Wii made it in full format (16: 9). You may need to switch between aspect ratios from time to time so that games on both consoles are displayed correctly. If you are experiencing slow-running games, try turning off Vertical Sync.
Improvements
This tab will allow you to add some cool effects to the original game if your computer is powerful enough. If your PC is not a discrete video card, then you definitely need to choose a native "Internal Resolution" to reduce the voltage on the system.
If you have a discrete video card, you can raise the "Internal resolution" by two or even four times the original one, displayed on consoles. "Anisotropic filtering" will help to make the texture more clear – you can set 16x. Check the "Disable fog" option if you encounter problems when displaying far-away objects in the game.
Khaki
The parameters of this tab are used to improve performance in certain games. If you encounter any problems in the game you need, then you will need to work with the parameters in this tab.
Extended
This tab contains additional graphical options for the emulator. Most users use the "Fullscreen Borderless" and "Trimming" options on this tab.
However, you can also activate the "Show statistics" option to test the performance of your system and identify any problems. And the stats will include the remaining options only when it necessary.
As soon as you select the graphical parameters you need for emulation, try to enter some game and test its performance. If you do not see any graphic artifacts, low frame rate or sound distortion, then you were able to choose the optimal parameters.
However, if you are not satisfied with the picture or performance – go back to the Charts settings and try changing them. Test the game until you find the best balance between quality and performance.
Controller connection

One of the advantages of the Dolphin emulator is that you can play console games with any controller available to you, including even native controllers from the original Wii and GameCube.
If you do not have a controller, then you can set up controls for the keyboard and mouse, which will work fine for GameCube games, but problems may arise in Wii games.
If you have a Wii controller, then you can connect it via Bluetooth. The same goes for Xbox One controllers. GameCube controllers will require you to purchase a USB adapter. It's quite convenient to use any Xinput controller in conjunction with the emulator, so if you have one, you're lucky.
Control configuration for controllers is performed in the corresponding tab. Everything is signed and even animated, which makes the process extremely elementary – you will definitely not get lost.
Among other things, you can create separate control profiles for different games to instantly switch between them in the future. For example, do not like the fact that the camera has an inverse X-axis inversion in the game?
Just change the direction of the camera in the control settings, and then save this change in a separate profile, having signed it, we have games. Very comfortable.