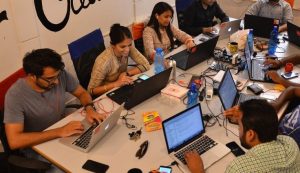 We welcome technology bloggers to contribute high-quality tech articles to PC-Giga.Com.
PC-Giga is a market leader in technology & PC reviews. We provide our readers with quality error code articles, tech articles, buyers guide for PC components and many other tech topics.
We offer both technology guest post and tech sponsored posts.
The following guidelines MUST be met (every single one) 
The Article Must be Unique (never published anywhere)
1500 Words Minimum
The Article Must be error code related
If your site is not tech-related we only offer a link in the bio.
Send in short bio along with your article
Sponsored Post 
The Approval Process is complicated. The Quality of the content must meet our high standards. Therefore, a lot of publishers would opt-out to having our team write out the content. Feel Free to email us about sponsored opportunities and advertising.
Approved Topics 
Information Technology (IT)
Cloud Computing, DevOps, & BigData
Virtual Reality (VR), Augmented Reality (AR), & Mixed Reality (MR)
Holographics & Oleophobic Displays
Top 10's and Top 20's
Gaming
PC Hardware
PC Software
Artificial Intelligence (AI), Machine learning (ML), & Internet of Things (IoT)
Analytics, Data Science and Growth Hacking
How to Post Tech Guest Post with us?
Fill out the short form below
Use the box to suggest at least 3 topics, we will approve one of them
Once you suggest a topic we will let you know what is the fee to publish
Feel free to email us about your technology guest post topics at aceguestposting(at)gmail.com